Posted by Valerie Tyler on
There are an increasing number of flea markets, both upscale to low popping up throughout the country (and really worldwide) and for good reason.  These events typically include a plethora of vintage dealers, handmade artists and local foods which means you can find unique items, help the earth by recycling treasures and support the local economy all while getting a pretty good deal and maybe filling your belly. They're often wonderful neighborhood social occasions too.   My local market The Cleveland Flea where I also sell at often has a bar, live music, places to sit and chat and plenty of people watching.
With the growing scale of these events though there are some things to keep in mind if you want to come away happy instead of exhausted or empty-handed. Having been both a buyer and seller at these events for years I've got a few tips to make the most of your visit to a flea.
Pre-Shop!
Take a look at social media to find vendors who are selling at events you want to attend.  I know several vintage dealers (myself included) who will post items on our social media accounts online to have them snapped up by a savvy buyer before they even hit the pavement. You might even be able to pay in advance and merely pick the item up at your convenience during the flea, or possibly even have it shipped depending on the size of the item. I personally like to share previews and do flash sales on my Instagram page.
Get up early
If you are looking for the most unique pieces or one of a kind items don't snooze. Many of these items are one of a kind so they're first dibs!
Bring a bag
A lot of dealers will still have shopping bags but if you are making multiple purchases it's easier to bring yourself a sturdy market bag that can hold a lot and won't rip. If you're really serious about shopping you might even want to consider a small rolling market cart.
Dress for the occasion
Wear good walking shoes, bring sunblock and a hat or a coat and scarf depending on the forecast.  Shopping is no fun when you are uncomfortable.
Bring cash
While many vendors nowadays take cards some still have minimum purchases and others may cut you a deal if they can save on credit card fees. Be polite if you bargain though, as dealers don't always have items as marked up as much you may think and they still need to get paid for all their time and effort too. Also, don't expect much of a discount (if any) at the beginning of an event or on lower priced items where there probably isn't wiggle room. 
Don't overthink
If you see something you love…BUY IT!  Absolutely every single flea I've sold at I've had customers take time to ponder only to come back an hour or even mere minutes later to find the item has been snapped up by someone else.
Get a business card and feel free to chat
Don't be afraid to get to know your favorite vintage sellers.  If there is something you are looking for feel free to ask.  You might just be missing seeing something in their booth or they may have some in inventory elsewhere.  Sometimes a dealer will even keep their eye out for items and contact you if they find it.
Want to be a SUPER pro?
Bring a wants list, paint swatches, measuring tape, rope and/or blankets for securing items in your vehicle.  You don't want to pass on an item because you don't know if it will fit in your home or car and you also don't want to purchase a non-returnable item only to find out it's not going to work for you at all.
Be creative
Think outside the box.  There are often unique and unusual items to be found at a flea you will rarely find elsewhere.  You can re-purpose some of these items in a variety of ways such as using an old scale as a plant stand or ladders as a blanket holder, glass apothecary jars as small vases or old brass ashtrays as a shiny new trinket dish.  Sometimes all it takes is a coat of paint. You can check out my Pinterest board for lots of crafty DIY ideas.
Looking for a flea near you?
Here's a round up of a few in Ohio
Plus a few diverse ones nation wide
 Is there a local flea market near you I should absolutely know about or have a tip I haven't thought of?  Tell me in the comments.
Posted by Valerie Tyler on
This is an affiliate post, so when you click the links and make a purchase I receive compensation.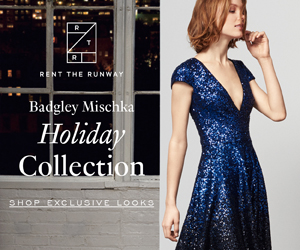 I love how the pieces really have a sophisticated glamour with things like sequins, satin and lace lending a definite festive edge. These pieces also should be incredible figure flattering for a variety of shapes and figures.  I have to admit that blue sparkle and flared hem has me totally loving the Natasha dress the best though!  It's probably not surprising since my  holiday jewelry capsule collection I just completed for the holidays includes plenty of oxidized sterling with a gunmetal look, as well as sparkly labradorite and other luscious looking gems. (pictured below)
 If you are as in love with the collection as I am be sure to reserve your dress now before someone else snatches up your favorite and get 20% off your first order at Rent the Runway
Posted by Valerie Tyler on
Personalized jewelry makes the best meaningful gifts.  The Valerie Tyler Collection has several jewelry options that can be customized especially for your gift recipient.  These are some of the top sellers in the collection that have received rave reviews from thousands of happy customers.  
One of the most popular gift ideas, which was even featured in US Weekly, is the personalized two heart ring.  This solid brass ring can be adjusted to fit the wearer so you don't have to worry about picking the correct size.  It can be hand-stamped with any two initials you like, be it a significant other, children or your own personal initials. 
If you're looking for an adjustable ring with a more minimalist design, the minimalist initial ring can be hand-stamped with either two initials or two numbers (perfect for birthdays, anniversaries or special dates!)
Chevron is super trendy right now so if you'd like something that's current and fashionable you might consider the chevron initial ring. This is a single initial ring and again adjustable to fit the wearer. 
If you prefer a necklace a tiny charm necklace is simple, modern and perfect for everyday wear.  The Valerie Tyler Collection includes rustic brass, antiqued silver, and number options. 
Finally for those who like something to adorn their wrists there is the custom, personalized initial cuff bracelet.  This bracelet can be stamped with any two initials (These are also made with various mantras as well so they're even collectable and stackable!)