Valerie Tyler Collection Blog
Posted by Valerie Tyler on
DIY HOMEMADE CHOCOLATE BARK
Yes, sometimes we cook as well as decorate around here!
I wanted to share what is probably one of the simplest homemade, holiday food gifts you can make. If you can use a microwave, you can make this.  It's really that simple!
What you need:
Melting chocolate - whatever kind is your favorite.
Food Dye or decorating gel
Toothpicks
Miscellaneous treats top - sprinkles, little candies, crushed nuts, cranberries, etc..
A bowl, a spatula, wax paper, baking tray with sides and a microwave
About 5 minutes!
Steps:
Layer wax paper over your tray
Put your chocolate in your bowl and microwave 25-30 seconds at half power. Stir chocolate and repeat until chocolate is melted. (This typically takes 2-4 minutes depending on how much chocolate you used)
Use your spatula to pour the chocolate out onto your tray.  Smooth out on the wax paper.  It doesn't have to be perfect since you are going to break it into bark anyhow!
Now add coloring.  Either mix your food coloring into melted chocolate in separate bowls, or just draw lines with decorating gel (the gel is super easy!)
Run through the coloring lines with a toothpick gently going back and forth.
Use a second or third color if you choose and repeat
Sprinkle on your toppings.
Put in refrigerator to harden and then break apart when it done.  Give as gifts or take to a party and try not to eat it all yourself!
Posted by Valerie Tyler on
Living by a national park in a house surrounded by giant spruce trees I take my cues from the outdoors usually when planning out holiday decor.  You'll find plenty of evergreen and natural elements like pinecones or berries.  Our most popular visitors, the deer make an appearance too (both indoors and out).  I continue the warm, cozy theme by including plenty of traditional tartan and buffalo plaids!
Target did it again this year by having plenty of very affordable plaid ornaments.  I pretty much had to pick out at least one of each and barely spent $20!
While it's nice to keep things rustic and refined, with a toddler in the house we've got to have some fun favorites like these musical light up Charlie Brown figurines from Hallmark!
Vintage plaid blankets and metallic accents (from my own
Valerie Tyler Collection
) are combined with newer goods from Hobby Lobby and Homegoods!
Even the bathroom gets a bit dressed up for the holidays since of course we will have plenty of visitors!
The outdoors gets dressed up as well with greenery, plenty of lights and a vintage sled.
Posted by Valerie Tyler on
**This post contains affiliate links and I will be compensated if you make a purchase after clicking through my links.
Growing up even though they lived Ohio, my grandparents had this incredibly cool wood-paneled basement with a nautical style wall complete with fish net, starfish and all.  As a toddler I totally fell for it when an older cousin told me that if I touched the starfish it would die, so I completely kept my hands off of it (Yeah, totally fell for the ploy that it wasn't already dead to keep me from breaking things.  But hey, I was two! )
I still remember my Grandpa sketching and painting a nautical scene as well as assembling a huge ship model.  I think the same older cousin owns that now. Lucky!
I don't know if that is where the fascination began for me with nautical decor, but it certainly was an inspiration. 
Even though when you think of Ohio, many people often think of the Midwest and farmlands or suburban cities,.  However, near where I live we have Lake Erie, the 11th largest lake in the world. I don't get to enjoy the lake views as much as when we used to live a block away, but still love it.
My point here is that you don't have to live on a sunny southern beach or cape cod home to appreciate and incorporate nautical accents into your decor. Though if you do, nothing wrong with that either! I've rounded up a collection of photographs from inspiring Instagram feeds (with permission) to show you just how elegant nautical decor can look.
This first one has such a truly stunning gallery wall.  I found Cassie's collection of artwork to be jaw-dropping gorgeous.  I loved the ruggedness of it all; the darker moodier tones that really made me think of burly sailors out on the seas or dream of swash-buckling pirates.  The pictures just make your imagination run away.
Photo Credit: Cassie Bustamante @primitiveandproper
The next photo shows the beauty of taking a natural history approach to nautical decor. The seahorse drawing is completely elegant.  You could potentially add some coral specimens or a few shells to a vignette like this too. It's such a serene and calming look.
Photo Credit:  @ourgentlemadness
Melissa Parks is a master of vintage styling.  (Of course, I may be biased as I love the color palette she tends to favor) The teals and turquoise colors here totally recall colors of the seas, and the brass nautical pieces add a lovely touch.
Photo credit: @megillicutti
This vignette by Ana Graham showcases nautical style in an elegant, traditional manner. Mixing those nautical elements with the blue and white chinoiserie is visually interesting and eye-catching.
Photo Credit: Ana Graham @avana_design
Shifting away from more neutral and traditional nautical themes leads me to the next photo which shows how you can give nautical decor a colorful, more bohemian, surfer vibe.  It's fun, eye-catching and sure to make you feel cheery.  Of course, considering this montage comes from The Beach House, in Hollywood Beach, CA that vibe isn't surprising at all.  I completely long to book a weekend here! 
Photo Credit:  @thebeachlodge
Finally, I'd be remiss if I didn't include a photos of nautical decor that was fresh and beachy like this one by @angelascozyhome
It just goes to show there are so many ways to include nautical decor in your home and you can find pieces that fit your own personal style whether you are more classic and traditional, earthy and natural or into bright bohemian styles. 
Want to get the look.  Here are a few affiliate shopping links (or links from my own shop) to get you started:
Vintage Dolphin Statue, Valerie Tyler Collection
 Vintage Brass Pelican Figurine, Valerie Tyler Collection
Whale Bookends, Valerie Tyler Collection
Hinterland Trading Two 11 to 12 Inch White Linkia Starfish
The owner of this website, Valerie Tyler, is a participant in the Amazon Services LLC Associates Program, an affiliate advertising program designed to provide a means for sites to earn advertising fees by advertising and linking to Amazon properties including, but not limited to, amazon.com, endless.com, myhabit.com, smallparts.com, or amazonwireless.com.
Posted by Valerie Tyler on
**This post contains affiliate links and I will be compensated if you make a purchase after clicking through my links.
Joanna Gaines and Fixer Upper have certainly brought farmhouse style back to the forefront of home design.  The look however now is a million miles away from the kitschy country of the 1980's and instead brighter, lighter and a little more natural. It can blend quite seamlessly with other types of decor when you stick to a neutral palette and natural materials.
If it's chippy, rusty, vintage or earthy it probably can fit into farmhouse decor.  There's no need to actually live on a farm to create a home with the look.  In fact, you don't even need to live in the country.  I've seen plenty of suburban and city abodes that have bits and pieces from this trend that look stunning.  To lend your home this style consider adding rustic wood furniture, galvanized steel, natural greenery, and subtle farm motif decor. I've rounded up a few inspiring pictures from a few of my favorite gals on Instagram to help you envision how lovely this style can look.
Rustic wood, check. Vintage style lighting, check.  Country style cooking utensils, check.  I bet you'd never guess this is a SoCal home! This beautifully fresh kitchen was share by Carol Estes @cestesdesign I feel this one has a little bit of french country style too.
Photo Credit: Carol Estes, Interior Designer
It's the combination of natural elements like that boxwood wreath and birch branch from this photograph by Chelsea (@creatingcottersbay) that initially caught my eye.  That cow picture though totally brings the farmhouse style, but the fact that is in black and white keeps it classier.
Photo Credit: Chelsea / @creatingcottersbay
http://www.creatingcottersbay.weebly.com
My dear friend Sherri actually hails from Florida, so more often than not her style tends be beachy and fresh but this vignette she designed shows just how easily you can sneak a little farmhouse into other styles.  The barn house pictures and rustic wood give a subtle nod to country farm style.
Photo Credit: Sherri Ogg @graceindesign
Can you believe that the clock in the next Instagram pic was handmade? Talk about stunning.  While this vignette is more modern in style, I simply had to show you that amazing, rustic piece of art!
Photo Credit: Lisa Marie @homesweetcozyhome
This photograph from Sarah (The Freckled Farmhouse) showcases a farmhouse style kitchen that is so beautifully neutral and minimalist. The edison style lighting really gives the space a classic, vintage look.
Photo Credit: Sarah @thefreckledfarmhouse
https://thefreckledfarmhouse.wordpress.com/
Need some ideas of how to get this look.  Check out a few of my affiliate links for some similar farmhouse style decor items.
Shop the look:
White Dipped Baskets
Cotswold Console
Evelyn Wall Clock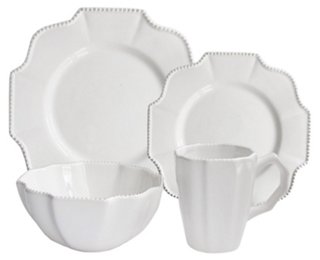 16-Pc Scallop Set, White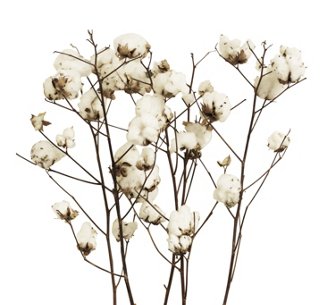 S/5 Cotton Stalks, Dried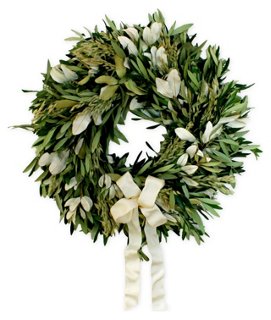 18" Olive & Integrifolia Wreath, Dried
Office Star Somerset Metal Dining Chair
Four Medium White Birch Poles 8 ft
The owner of this website, Valerie Tyler, is a participant in the Amazon Services LLC Associates Program, an affiliate advertising program designed to provide a means for sites to earn advertising fees by advertising and linking to Amazon properties including, but not limited to, amazon.com, endless.com, myhabit.com, smallparts.com, or amazonwireless.com.
Posted by Valerie Tyler on
For the past 11 years, a burgeoning market held once a year in July has takes place right next to Lake Erie.  The Avon Lake Summer Market was started as fundraiser and has grown to be able to give back even more. The event showcases plenty of art, food, and vintage with the highlight for me being some pretty gorgeous furniture and decor! It seems to get bigger and better every year. I've never applied to sell at it as July is always such a hectic month for us, but we almost always make a point to stop by and shop. 
The first booth that really caught my eye was Small Town Junk (from Hillsboro, Ohio) Seriously, check out this display! Lots of vintage, rustic style in this booth.
I believe this booth was by
Bella Vintage Home 
They had such a stunning collection of found items, plants, and botanical themed items so of course I was in love. I was particularly obsessed with all the plants in their booth. Of course, I just couldn't decide which plants I wouldn't end up killing or which ones would be safe for the kitties. I'll have to do more research and then find their booth sometime again to shop like crazy.
I think this was
"The Vintage Songbird"
They had these darling faux succulents in wood blocks. Super cute!They took cottage and shabby style and lended it a bit of a more, upscale victorian look.
I purchased a t-shirt from my friend Kevin, of
Studio KMR Photography
.  Recognize that Terminal Tower Photograph?  If you follow my
instagram
you might have seen a larger version we custom ordered from him above our mantle.
If I have mis-identified any of the booths please let me know so I can properly credit the owners.
---